What To Do When You Don't Know What To Buy The Woman In Your Life…
Most guys have absolutely no idea how to gift shop. That's especially true when it comes to buying a gift for the woman in their lives. It's not like they don't want to do the right thing, they absolutely do! It's just that they don't know what to do and this can cause all kinds of problems. I'm going to use this blog post to address this pressing issue and hopefully I  can keep some guys from making some of  the mistakes that I've seen over the years.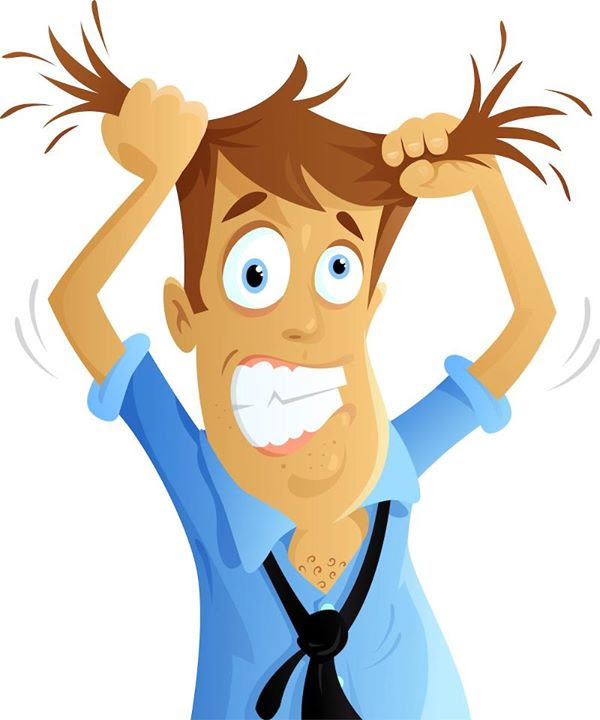 First of all, how does this happen? How is it possible for a man to be married for 30 years and still have absolutely no idea what to get his wife for her birthday? Most guys tend to focus on very few things:  their jobs, the overall well-being of their families, and who are the Giants playing this weekend. And that's pretty much it. Then he finds himself three (3) weeks away from his wife's birthday and he's clueless. It's very stressful and it's not healthy. So what's a guy to do?
First, take a deep breath. Now, think strategy, guys. Since this is a jewelry website, let me show you how it would apply if jewelry was the purchase (of course, you can just swap it with electronic devices, cars, fur coats, what have you):
Take an Inventory  – Take a look at what she has, and just as important, take a look at what she doesn't have. If she seems to like colored stones and has a lot of colored stone rings, maybe you could get her a nice colored stone pendant. She still may not like it, but at least you put some thought into it. Sometimes that alone goes a long way.
Let Her Pick Out Her Own Gift  – Now, on the surface this may not sound like a very romantic thing to do but I've seen this work very successfully in the past. It's very practical. Let me give you an example. I have a long time customer whose wife was about to have a very big birthday. As usual he had no idea what to do and it was making him crazy. He was having sleepless nights because he didn't want to ruin her big day.  Finally he said to me, "Gary, I'm going to send her in to you and she  can pick out whatever she likes." He gave me a budget and he asked me to keep it to that. She ended up with a lovely tennis bracelet and everyone was happy.
Stick To The Basics – Suppose you have a major anniversary coming up and as usual you have no idea what to do.  Don't do something ridiculous like coming home with a toaster or a vacuum cleaner. It would be better not to come home at all. Stick to the basics such as a pair of diamond "studs", a pearl necklace or a tennis bracelet.  If she doesn't already have one of these it's almost inconceivable that she wouldn't be happy with this.
Talk It Over With Me  – I have seen many customers wrestle with this over the years. In addition, I have given many gifts myself over the years and I am aware of the stress involved. It can cause insomnia as well as all kinds of gastrointestinal issues. So discuss it with me and together we can usually come up with something.
The important thing is to give it some thought. That's really what she wants to see. You don't have to spend a million dollars. Put some thought into it, get her something you think she'll like, something you can explain, and let the chips fall where they may.
After that, you can just ask me about my return policy.