How to Buy an Engagement Ring Over the Phone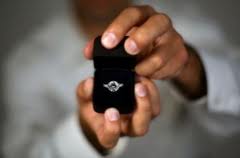 You'd be amazed at how many engagement rings I've sold over the phone to people who've never met me face to face. Customers come from all 50 states, but still some customers wonder how you can possibly buy an engagement ring sight unseen. Well, that's not exactly true – they can see it via their computers, their phones, on the ring finger of a friend who referred them to me, or by a friend who raved about me.
So, why do they call Cohen Bros. Jewelry in New York City when they live in Chicago or Dallas or Des Moines, Iowa? Because a brother, a college roommate, a business associate, or a friend told them to call. Almost always, the customer who calls says they know someone who had a good experience with me.
These days most customers have some idea what they would like. The two most important pieces of information we need to get started are:
What shape diamond would they would like?

What's the ball park budget?
Once that's answered, I can usually point out some pretty good options. I don't sell low end diamonds so I am NEVER going to let my customer buy something that isn't nice, but there is always a little trade off between size and quality.
Some people want the best possible quality that they can get in their budget. Some people are willing to give up a little quality in order to get a larger diamond. All the options are good, the only piece of advice that I always give the guys is to get his girlfriend whatever shape diamond SHE likes. She is the one that will be wearing it. Guys, if you love a round brilliant cut diamond and you know that she would prefer a cushion-cut diamond, get her the cushion-cut. The rest (size, quality and budget) is up to you.
Picking the setting over the phone is easy too. When a guy is about to buy an engagement ring, he usually has some idea of what kind of a setting she would like. At some point during their relationship she managed to impart that piece of information to him. However, sometimes they don't know and really have no idea. How do we pick a setting then?
I always tell the guys that if they have no idea what kind of setting she wants, then the simpler the better. DO NOT BE CREATIVE here or more likely than not I'm going to have to redo it. Sometimes just a plain 6-prong platinum or white gold setting is perfect for a round diamond. If he'd like to see some pictures he can always come back to my website here and look at "engagement rings" or "wedding sets" in the photo gallery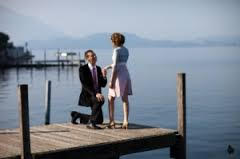 to see some rings that we've made in the past.
I bet engagements this summer will be happening all over the country. If you haven't yet picked out the ring and want to talk, give me a call – 212-719-2010. It's my job to make the two of you happy